Don't Go Under the RED HOOD: DC Refused an Oral Sex Scene Between Batman and Catwoman
"But if I do that… if I allow myself to go down into that place… I'll never come back."
When it comes to what heroes should and should not do, is there a specific guide? And who exactly gets to define what heroes do? Apparently, executives at DC have decided what it is that our most revered (and fictional) heroes should do. According to a recent interview in Variety, co-creators of the Harley Quinn animated series, Justin Halpern and Patrick Schumacher, talked about the creative liberties of working with villains. However, when it came to the portrayal of the Dark Knight himself, DC bigwigs had more concerns.
"It's incredibly gratifying and free to be using characters that are considered villains because you just have so much more leeway," says Halpern. "A perfect example of that is in this third season of 'Harley' [when] we had a moment where Batman was going down on Catwoman. And DC was like, 'You can't do that. You absolutely cannot do that.' They're like, 'Heroes don't do that.' So, we said, 'Are you saying heroes are just selfish lovers?' They were like, 'No, it's that we sell consumer toys for heroes. It's hard to sell a toy if Batman is also going down on someone.'"
So it's not OK for Batman to give Catwoman some head, but it's perfectly OK for him to murder purple (as depicted in various comics, TV shows, and films). And do these people really want us to believe that sexy feline anti-hero Catwoman/Selena Kyle is going to be with a man that doesn't eat pussy, least of all a caped crusader? Also, let us not forget that Batman/Bruce Wayne definitely gets laid. What Billionaire Playboy Genius Philanthropist wouldn't? In the animated movie of The Killing Joke, Batman has sex with Batgirl. In Batman Returns, Bruce Wayne and Selina Kyle have some steamy rendezvous, with masks- and without.
— DC Animated (@DC_Animated) June 15, 2021
As expected, social media has run amuck with the news, challenging DC to be sex positive. As far as comic-inspired shows go, Harley Quinn is pushing the envelope. It's a shame that "going under the Red Hood" is being censored in the name of toy sales. However, children shouldn't be watching the Harley Quinn series anyway. And they shouldn't have been watching Christopher Nolan's Batman either, or The Killing Joke, and let us not forget the overt sexiness of Tim Burton's Batman, as well the campy, lusty gaze of Joel Schumacher (bat nipples, anyone?).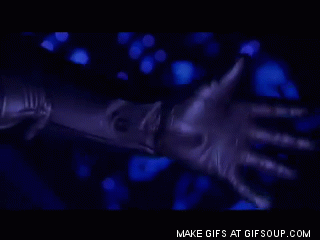 Anyways, we're hoping that DC gets its act together and shows heroes doing more "human" acts because how can you be a hero if you're not a giver?