Learn to Embrace Your Kinky Side on International Fetish Day
According to the Cambridge Dictionary, the definition of "fetish" is as follows: 
On the third Friday of every January is the celebration of International Fetish Day. A holiday born out of the United Kingdom in 2008 (as stance against the criminalization of possession of "extreme pornography"), the day was created to not only celebrate the fetish community, but to bring awareness to it as well. Additionally, it is a day for people to learn to embrace and openly share their kinkiness. In a time where proudly displaying one's sexuality is still stigmatized and openly criminalized (especially in the Trump era and during Covid), International Fetish Day is just one of a number of sex-positive holidays aimed to bring pleasure to the forefront of human consciousness.
One way to celebrate International Fetish Day is to wear purple. "Perverts Wear Purple" is an aspect of this special day, as it differentiates members of the fetish community from "vanilla" folks. Depending on your feelings towards the word "pervert," for some it is a reclamation of an often dirty term. Since purple is a color heavily used in BDSM circles, wearing purple is a quiet, yet powerful stance that shows that you're not ashamed to be who you are, and that you like what you like. 
Too often in mainstream society, individuals are kink-shamed and made to stifle their innermost longings. In my opinion, if you aren't (nonconsensually) harming yourself or others, there's nothing to be afraid of. If we could all be our true selves without the burden of social stigma, the world would be a much happier place.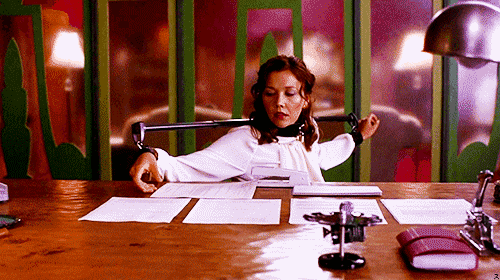 Whether you're new or seasoned in the kink world, whether you have a partner or not, use this day to embrace yourself. There are plenty of virtual meetups, seminars, and more on sites such as Fetlife, or you can make some time for play (respsonsibly) with a partner. Or if you don't have a partner, you can still engage in a little self-love, and shower yourself with a new bondage outfit perhaps…
In the words of the fabulous Dr. Frankenfurter from The Rocky Horror Picture Show:
"Don't dream it, be it."
What's your fetish?